JawaraDownload – Samsung Galaxy Fold merupakan smartphone lipat pertama di dunia yang dirilis pada bulan Febuari kemarin pada acara Samsung Unpacked. Perhatian publik berhasil tercuri oleh Galaxy Fold, nama Galaxy S10 pun seperti dihilangkan dengan perilisan smartphone lipat ini. Langsung saja kita lanjut pada bagian Review Samsung Galaxy Fold.
Samsung Galaxy Fold
Salah satu keuntungan dari memiliki ponsel lipat mungkin adalah kepuasan dari ukuran layar HP yang sangat besar namun tidak sulit untuk dibawa-bawa. Samsung memang bukan yang pertama dalam merilis smartphone yang bisa dilipat. Kalah dari FlexPay besutan Royole. Namun meskipun begitu, FlexPai sendiri mempunyai sangat banyak kekurangan sedangkan Galaxy Fold sudah disempurnakan dan bisa dibilang menjadi yang pertama.
Spesifikasi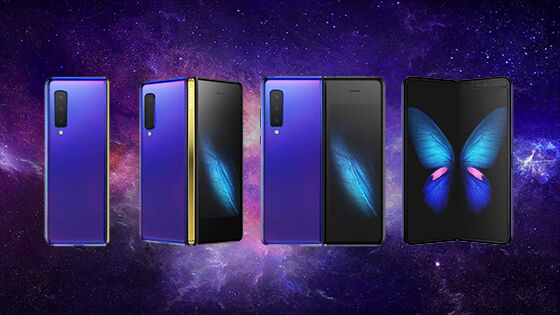 Smartphone lipat pertama keluaran Samsung ini memiliki 2 layar 4.6 inch dapat layar 7.3 inch ketika dibuka. Memang ponsel ini sangat tebal ketika sedang dilipat dengan ketebalan sekitar 17mm. Namun ketika terbuka ponsel ini hanya memiliki ketebalan 6.9mm saja loh.
Samsung Galaxy Fold memiliki prosesor Octa-core Qualcomm Snapdragon 855 yang dilengkapi dengan RAM sebesar 12GB dan memory sekitar 512GB.
Untuk kameranya sendiri, Galaxy Fold memiliki kamera dengan total berjumlahkan 6 kamera yakni tiga di bagian depan dan tiga di bagian belakang. Menariknya, ada salah satu kamera yang ikut serta dalam bagian lipatan. Sensor sidik jari yang dimiliki oleh samsung Galaxy Fold diletakan pada bagian samping ponsel seperti layaknya Galaxy S10E.
Samsung Galaxy Fold sendiri bisa dibuka dan tutup kembali sebanyak 200ribu kali. Artinya jika kamu membuka tutup smartphone sebanyak 100 kali sehari, maka Galaxy Fold kamu dapat bertahan selama 5 tahun. Waktu Rilis dan Harga Samsung Galaxy Fold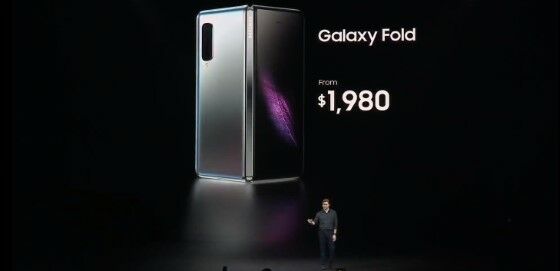 Harga dari Samsung Galaxy Fold sendiri memang cukup tinggi yakni sekitar $1,980 atau dalam rupiah sebesar 28 juta rupiah untuk varian yang berspesifikasi dengan 512GB memori internal dan 12GB RAM. Untuk saat ini Galaxy Fold memegang gelar untuk kategori smartphone termahal di dunia, melewati harga dari iPhone XD Max yang sebelumnya menjadi smartphone termahal di dunia. Varian yang berbeda pun tersedia pada Galaxy Fold. Warna yang disediakan adalah warna Space Silver, Astri Blue, Cosmo Black, dan Martian Green yang tersedia dalam 2 varian yaitu varian 4G LTE dan 5G.
Masa Depan Smartphone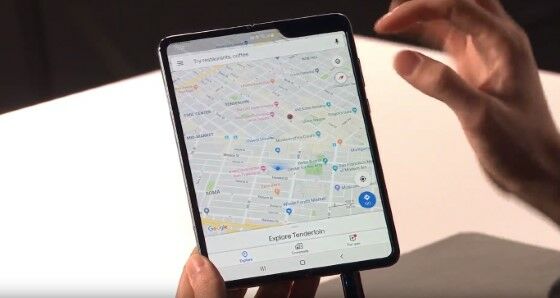 Slogan yang dimiliki oleh ponsel Samsung Galaxy Fold sendiri adalah The Shape of Tomorrow. Tentunya slogan tersebut pantas digelar oleh ponsel ini. Sebabnya tidak lain adalah karena Galaxy Fold sendiri telah melakukan gerakan besar dalam dunia elektronik dan melakukan inovasi besar dalam smartphone.
Namun tentunya produsen-produsen smartphone seperti Xiaomi, Google, Apple, dan yang lainnya tidak ingin kalah saing. Pastinya mereka pun telah menyiapkan produksi ponsel lipat mereka sendiri untuk menyaingi Samsung Galaxy Fold.
---
Sekian berita dari kami pihak JawaraDownload, Semoga informasi yang kami bagikan bisa bermanfaat untuk anda.
Terima Kasih.
Baca juga artikel: https://lingshenyao.id/obat-herbal-untuk-kista/