JawaraDownload – Kadang ada beberapa momen dimana kita ingin menjahili kerabat kita dengan telpon. Namun tentunya suara kita akan jelas terdengar untuk orang-orang yang dekat dengan kita. Tenang saja, kalian bisa mengubah suara kalian dengan Aplikasi Pengubah Suara Terbaik yang akan kami bahas ini, Simak beritanya:
Aplikasi Pengubah Suara Terbaik
1. Voice Changer with Effects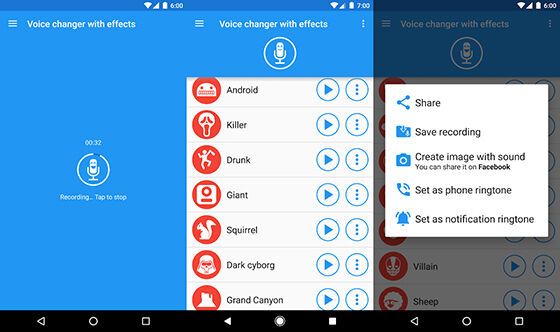 Voice Changer with Effects adalah aplikasi pengubah suara pertama yang wajib kamu coba. Pada aplikasi ini kamu bisa mengubah suara kamu menjadi suara-suara karakter dalam film Star Wars seperti Chewbacca, Darth Vader, dan masih banyak lagi.
Kelebihan:
Kualitas suara terbaik dengan penggunaan yang paling stabil dibandingkan aplikasi lainnya.

Beberapa efek suara akan terupdate secara berkala.
Kekurangan:
Tidak bisa kita gunakan secara real time.
2. IntCall – Call Voice Changer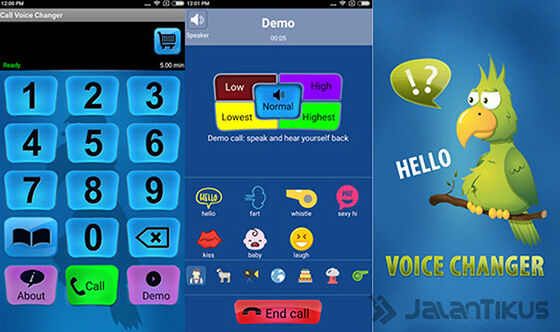 IntCall – Call Voice Changer akan menjadi aplikasi yang sempurna jika kamu ingin melakukan kejahilan terhadap teman kamu. Aplikasi ini bisa mengubah suara kamu secara real time sehingga lawan bicara kamu akan kebingunan akan suaranya yang aneh.
Kelebihan:
Kamu bisa memakainya secara real time untuk panggilan telepon

Mode edit suara dan pilihan yang beragam bisa kamu atur sesuai keinginan.
Kekurangan:
Aplikasi ini memiliki user interface yang tampak jadul dibanding yang lain.
3. RoboVox Voice Changer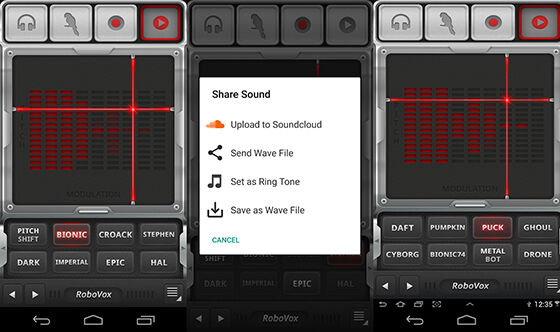 Kamu bisa mendownload aplikasi ini secara gratis meskipun memang tersedia versi berbayarnya dari aplikasi RoboVox Voice Changer ini. Kamu akan mendapatkan sebanyak 32 pilihan suara yang unik dan keren. Banyak fitur yang dimiliki oleh aplikasi pengubah suara ini seperti Parrot Mode yang nantinya akan menirukan suara kamu saat selesai berbicara dan mempunyai interface yang canggih.
Kelebihan:
Aplikasi ini sudah tersambung dengan berbagai hasil editan suara melalui Soundcloud.

Banyak efek suara yang bisa kamu gunakan dan hanya beberapa dalam mode Pro.
Kekurangan:
Kamu belum bisa memakai aplikasi ini untuk melakukan panggilan telepon secara live.